RideAmigos email features are a powerful way to communicate with your users. But on sites where users can be affiliated with multiple organizations with different branding, it's important to consider which branding a user will see when they receive a message from you. Fortunately, you have the ability to specify which branding appears when sending emails from a network that supports this feature.
How to Use
Network-branded emails are unique to Primary Networks. Some sites allow users to choose a primary network, which can change their user experience on the site and in emails. If you are the manager of a primary network, then you may specify which branding appears in the email that each user receives - the user's currently-selected primary network, or the branding of a network you manage. When sending an email or setting up an email template, the option we'll be looking for is called "Network Email Branding"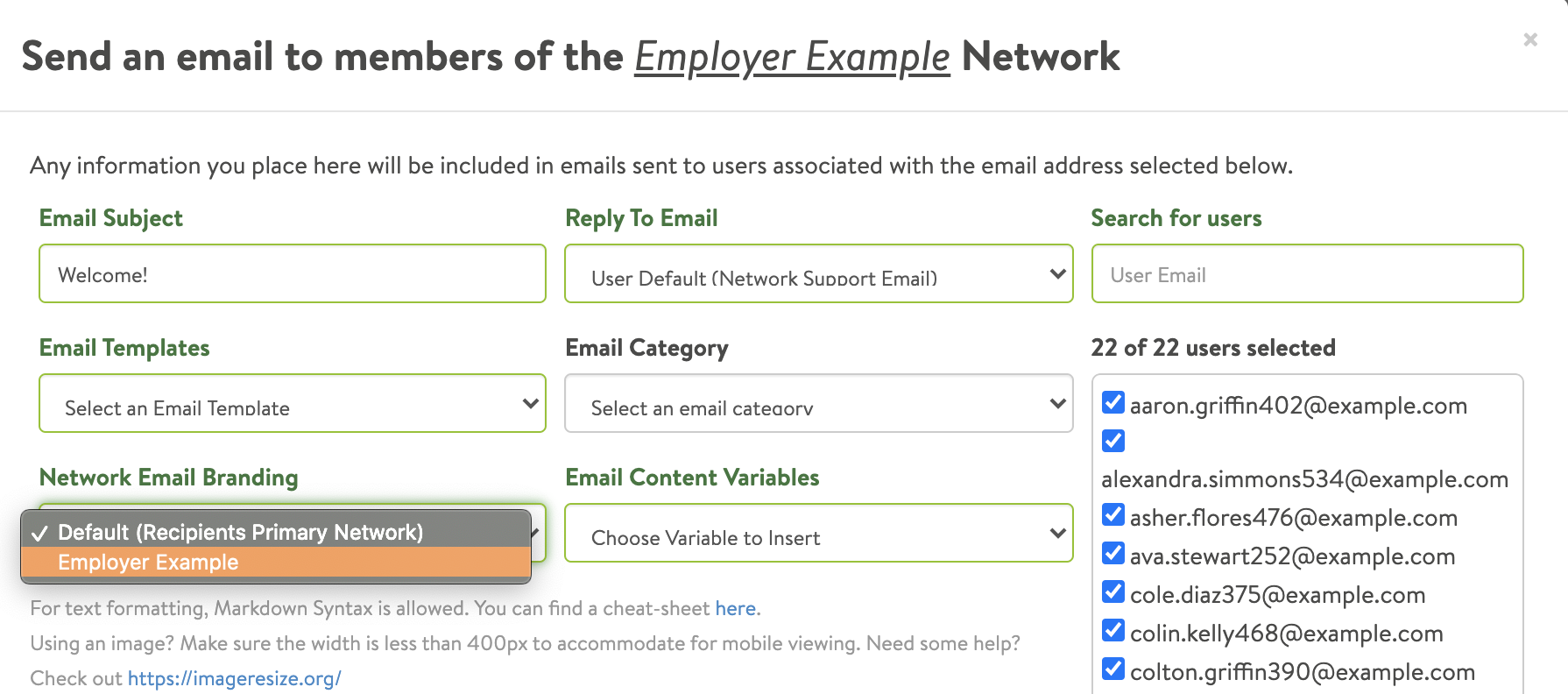 By default, all emails sent by the RideAmigos site will have the branding from each user's primary network. However, you can choose any of the primary networks that you manage any time you send an email or set up an email template. This is important if your recipients list includes users who may have a network other than yours set as their primary. Choosing a specific network here ensures that your email arrives in the user's inbox with your desired branding, and not that of another network.