Emails sent to a user account may be returned as undeliverable for a variety of reasons, known as a "bounce."
In cases where the address is deemed permanently "bouncing" the platform will set the associated user account as Email Bouncing.
Users in this state will not receive carpool messages, Digital Inventory emails, scheduled emails, or bulk emails. Only password reset and email confirmation messages will be attempted.
To generate a list of users that have bouncing email addresses: Navigate to a user report within the Management Dashboard, add the column "Email Bouncing" and filter to "True." The "Email Bounce Reason" column may also be helpful.
To review and resolve an individual user: Select "Member Details" from the row action menu in any view that includes this option (Members section, User report, etc.)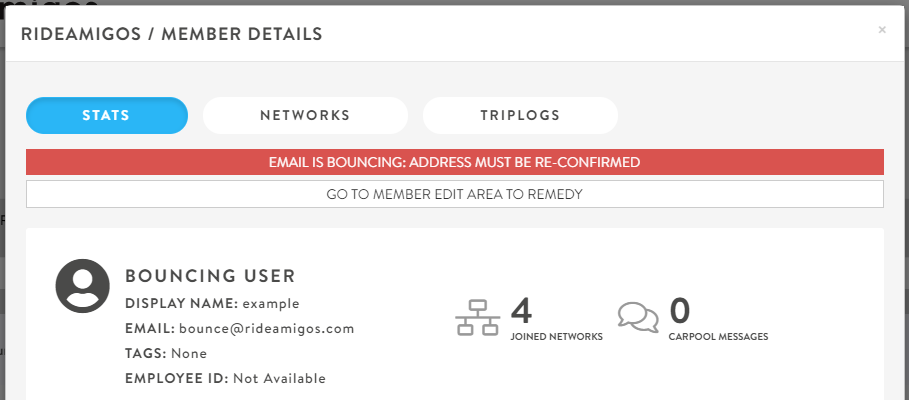 If the selected user currently has a bouncing email address the detail view will include a corresponding alert.
Managers with user-edit privileges have the option to assist in remedying bouncing emails by assisting the user with updating their email address (if it needs to be corrected) and sending the user an email to reverify their email or reset their password.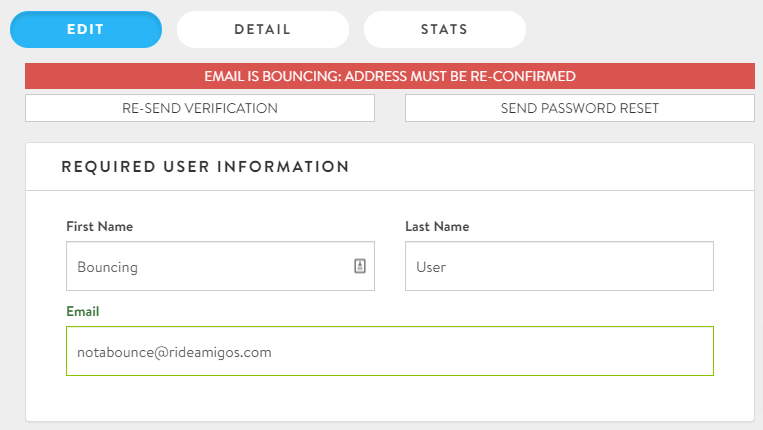 User self-resolution: A user that logs into their account will be see an alert message if their emails are bouncing.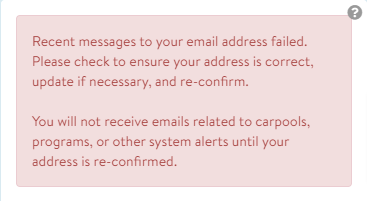 A user can click on this warning message or manually navigate to their user profile area to resolve the issue: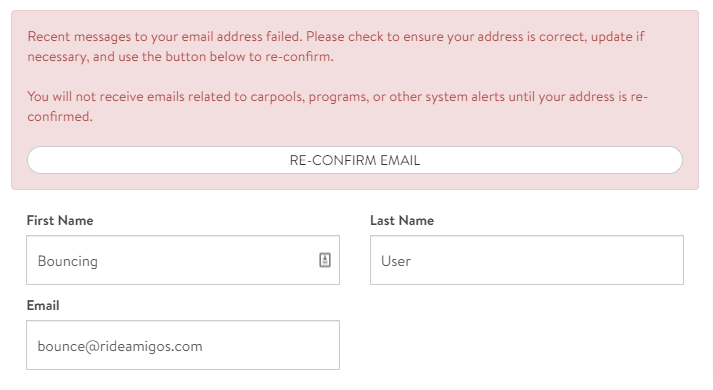 A user may update their email address if needed and then send themselves an email to reconfirm. Users can also perform a password reset or email confirmation from the login screen: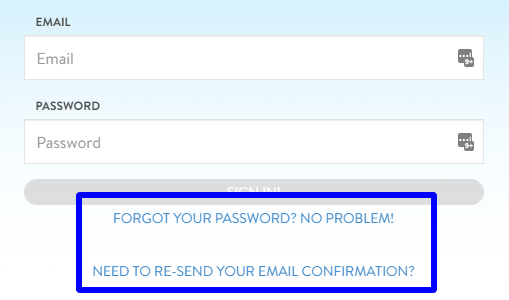 Note: Some systems restrict a user's ability to change their account email address. In these situations the user will need to contact a manager or support personnel to assist with updating and confirming their address.