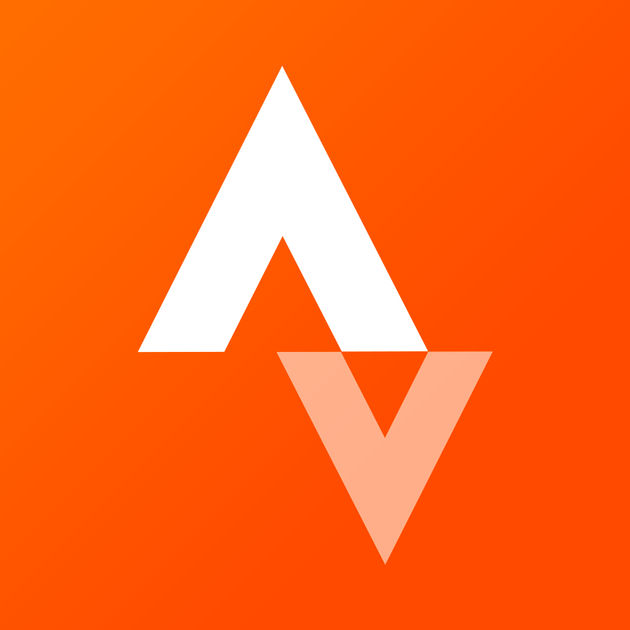 Strava is an incredibly popular activity tracking platform for biking, running, and more. RideAmigos integrates with Strava in part because of its popularity, but also because it allows us to support a wide array of other activity tracking services that synchronize with Strava. Importing commute data is as easy as connecting the apps, designating home and work locations, and then using Strava to track your trips.
Connecting Strava to RideAmigos
To connect your Strava profile, first check to see if Strava is activated in your area. If so, you will find instructions for connecting located under the 'Connected Apps' portion of your profile. If you don't see Strava there, but would like to use it, contact your site administrator and let them know! Once Strava is activated on your platform, you can link your Strava account with your RideAmigos account by following the instructions found in 'Connected Apps'.
General Information
As a biker, walker, or runner you may already be using Strava to track your trips or workouts. Now you can use Strava to log trips made to and from work as commutes directly to your RideAmigos account and have them count towards incentives and challenges you may be participating in.
Some of our customers also allow users the ability to sync all eligible bike and walk trips into RideAmigos. This will still log your commutes normally, but it will also sync other trips regardless of whether they start or end at your work location. This can be updated from the Connected Apps page once you've successfully linked your profile.
Supported Activity Types
Imported as Bike trips:
Ride
E-Bike Ride
Imported as Walk trips:
Walk
Hike
Run
Inline Skate
Activity syncing is not available for indoor cycling activities such as Zwift, Peloton, or other stationary bikes.
3rd Party Connections
These additional devices and/or services sync with Strava and may, therefore, be used to log commute trips. Those that have been tested will be denoted with an asterisk (*). Should you want to inquire about the feasibility of an untested device or service please use the support form below. Some are supported directly by Strava, others are supported through additional connective apps such as Tapiriik or FitnessSync.
Directly Supported by Strava
Supported by Tapiriik
Supported by FitnessSyncer

Garmin Connect*
Suunto
TomTom
Fitbit
Polar
SRM PC8
Mio
Wahoo
Microsoft Band
Soleus
Timex
Bryton
Sigma
Lezyne

RunKeeper
Endomondo
Ride With GPS
SportTracks
TrainingPeaks
TrainAsOne
Pulsstory
Motivato
Velo Hero
Trainer Road
Smash Run
Beginner Triathlete
Epson Runsense

Apple Workout
Atlas Wearables
Cycling Analytics
DailyMile
Google Fit
HealthVault
iHealth
JawBone
LifeFitness
MapMyRide / MapMyRun
Microsoft Health
Misfit
Samsung Health
Sony Lifelog
Todays Plan
Withings
Frequently Asked Questions (FAQ)
Why does RideAmigos request access to my private Strava data?
We need access to your private data so that we can detect commute trips that you may not wish to be public on Strava.
Can you detect two commute trips from a single round trip Strava activity?
We will not detect a commute if you log both your morning and evening commutes as a single round-trip activity. Strava does not use time data that correlates with the map data, leaving us unable to detect that you stopped at your work location, compared to a trip to the store that happens to pass your work location but is not a commute.
Are past commutes from Strava logged to RideAmigos? Can they be?
We can only start syncing trips from Strava after you authorize the connection.
How do I disconnect RideAmigos from my Strava account?
After you connect, there will be a "Disconnect" option on the "Connected Apps" section of your profile. When this option is selected, our access to your Strava account will be revoked.
Why hasn't my commute logged on Strava shown up on my RideAmigos account?
The following conditions may prevent your Strava commute from showing up on RideAmigos:
Confirm on the Connected Apps page of your RideAmigos profile that Strava is shown as "Connected"
If you just posted your commute to Strava, give the activity about 10 minutes to sync
Confirm that your work address is entered in your RideAmigos account profile.
Check the Strava activity type. We currently support "Ride" and "E-Bike Ride" as bike trips. For walk trips, we support the Strava activity types of "Walk", "Hike", "Run" and "Inline Skate"
Check that your activity's GPS log data starts or ends near your workplace. We don't support manually entered commutes on Strava.
Our system does not make use of the "Commute" flag from Strava - commutes are detected based on whether your trip starts or ends from the work location in your RideAmigos user profile.
If you've checked all the above and you still don't see Strava commutes appearing in your trip log history on RideAmigos, please contact us.
Will data still be sent to RideAmigos if I use another service to sync to Strava?
Yes! As long as the synced data contains GPS data and a supported activity type, RideAmigos will be notified about the activity as soon as it is synced to Strava and will sync to our system, too.