Auto-Claim is a feature update for Incentive programs that automatically transitions eligible users to the claimed state as soon as the user meets the requirements for redeeming the incentive.
Auto-Claim is enabled via a toggle setting on the Incentive setup page - similar to the Auto-Join toggle.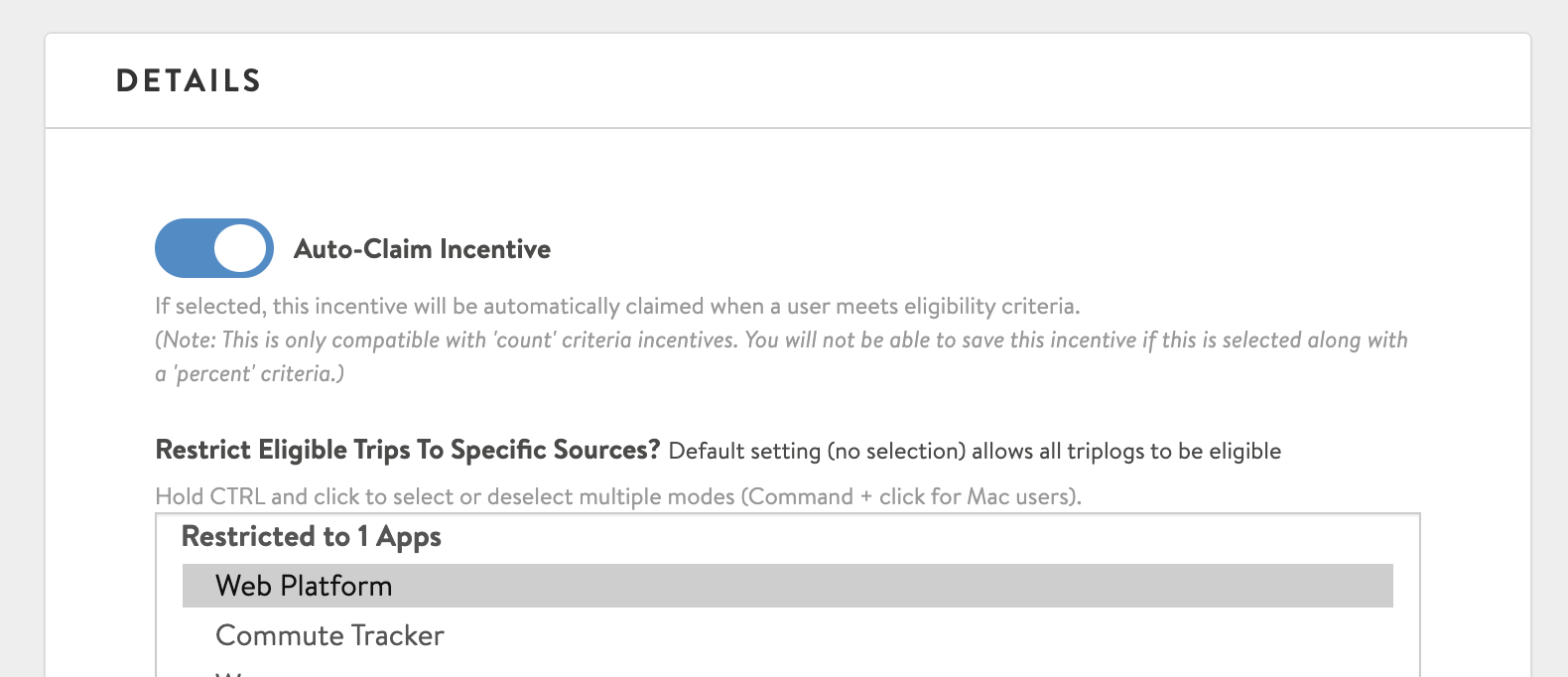 Auto-Claim works best when paired with Auto-Join and used on count-based Incentives.
Here's a list of things to keep in mind when considering the use of this feature:
Auto-Claim triggers once a participant completes 100% of the incentive criteria.
If a user starts participating in the program and becomes ineligible before completing the Incentive criteria, their reward will not be auto-claimed.
Users will not be notified that they have claimed the incentive unless email notification has been set up using Digital Inventory.
Currently percentage-based and "no trips required" Incentives are not supported with this feature.
Additional incompatibilities:

Multi-Reward Incentives
Supervisor Approval Required
Custom Claim Language / Link
Digital Inventory items that require user input