Incentive programs can be expanded with an option that allows managers to specify different terminology for different Incentive types. These Incentive types can be used to modify a wide variety of the terms users see when engaging with your programs.
Using the standard Incentive terms as a template, system managers can provide RideAmigos with a 1:1 list of the terms you want users to see instead. This new Incentive type will appear as an option when setting up new incentives.
The customizable Incentive Terms are listed in the following example: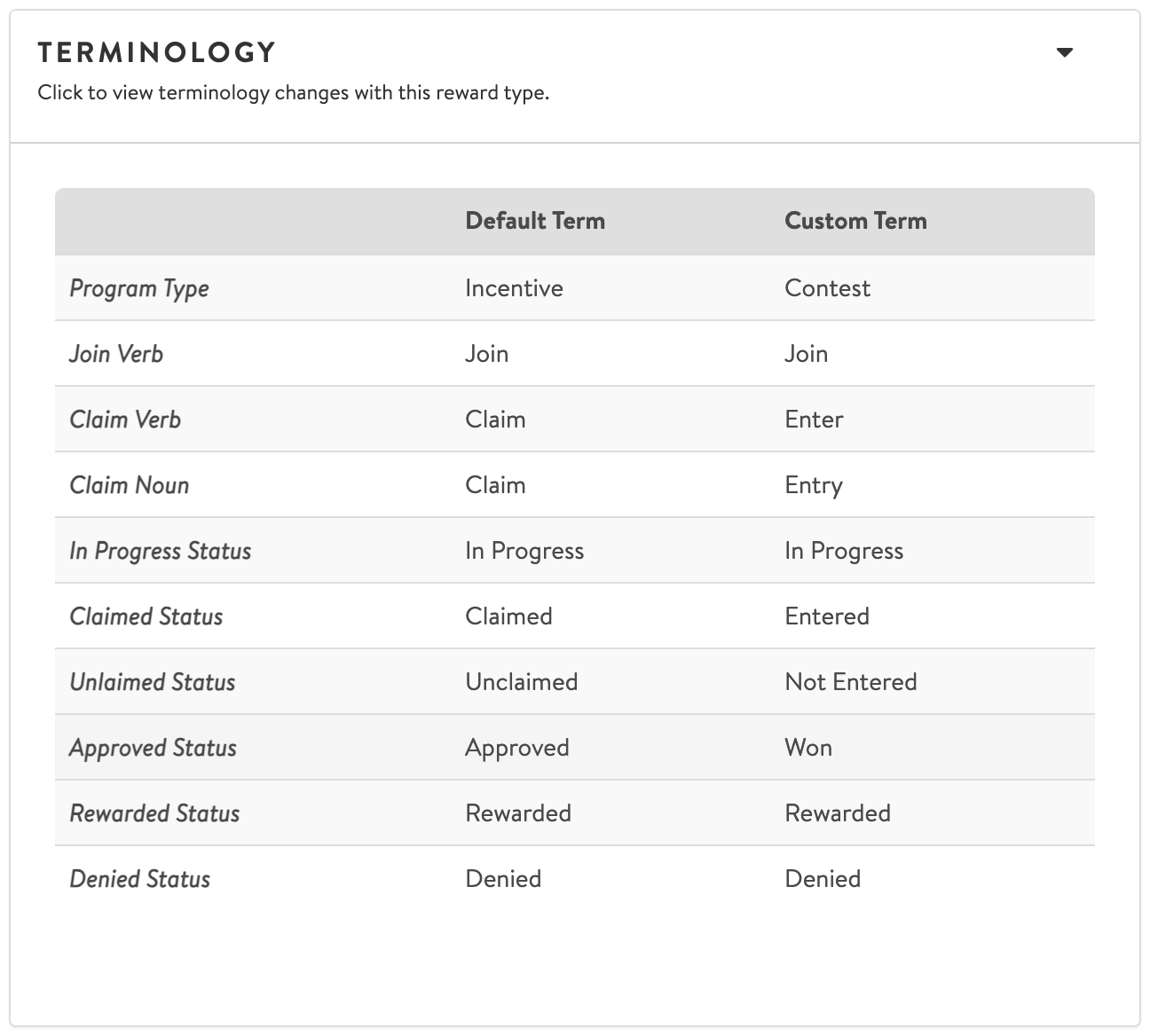 For example, with the custom "Contest" Incentive type settings shown above this is how a program would look to a user: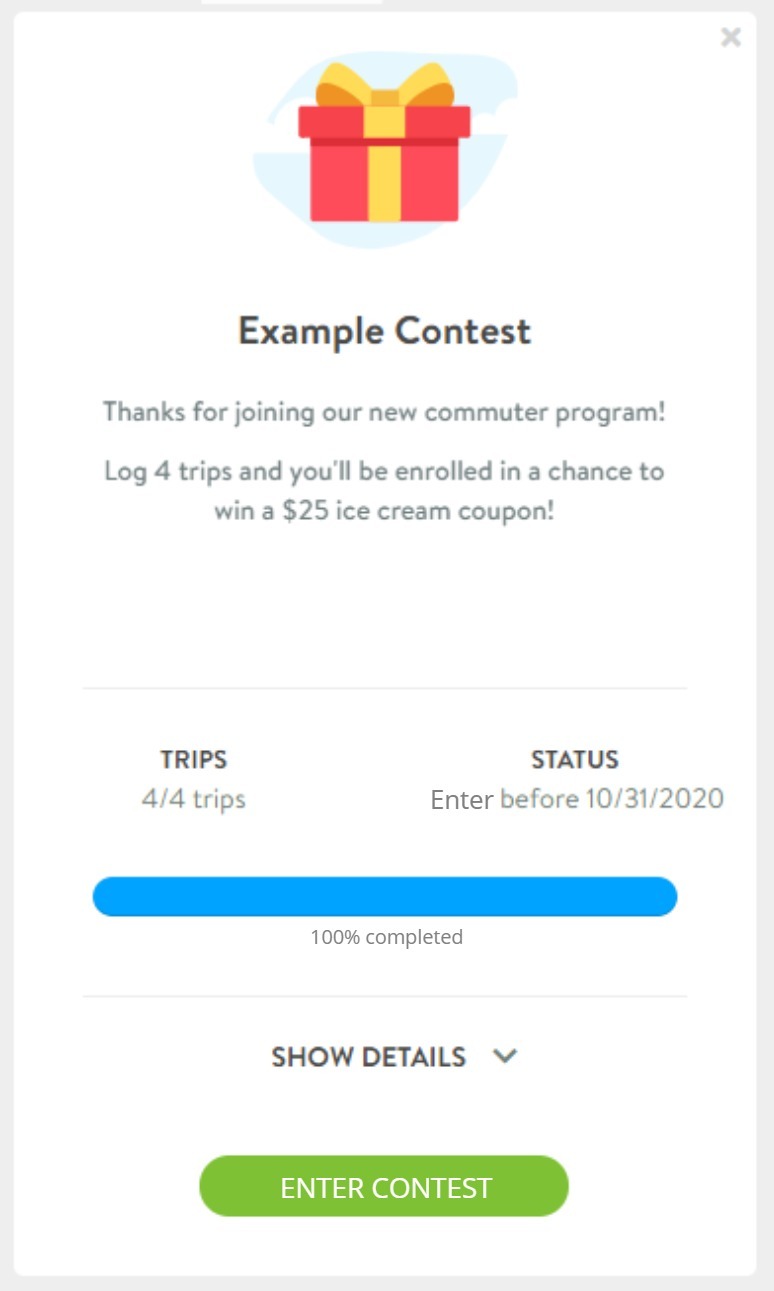 Your custom terms will appear for end-users within the Rewards page, the User Dashboard, and during the reward workflow.
A reference table mapping standard terminology to custom terms in used in incentive reports - the management and export functions of these reports always use the default terms in order to standardize system reporting and interoperability.
Note that custom terms are not currently supported within the CommuteTracker app. We anticipate adding this support in the future.