Welcome to the new RideAmigos Support Portal!
We're excited to share this new interface for all of our support documentation, support requests, and RideAmigos Academy content.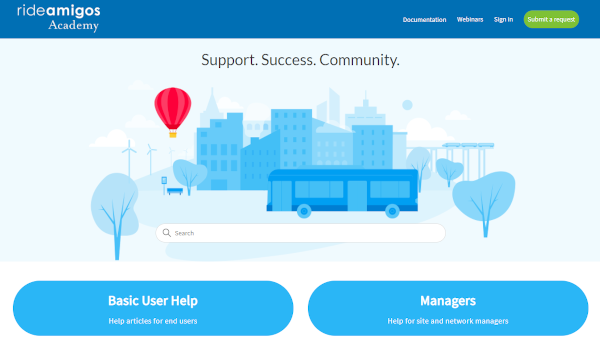 Looking for a quick answer to your question about how to use RideAmigos? Use the Search Bar on the homepage with its awesome auto-suggest feature to help guide you to the right article.
Browse the Basic User and Manager categories and drill down to specific sections to easily see all of the documentation for all of our product's many features.
Submit A Request to let RideAmigos know you have an issue or question that you need some help to resolve. You can even attach screenshots or other files to help explain what's going on.
You can also Sign In to your Helpdesk Account to access a history of all of your interactions with our support team. If you've ever emailed help@rideamigos.com, submitted a support request through the Support button on your site or via help.rideamigos.com you already have an account. Just request a password to gain access, or use single-sign-on if your email address is linked with Google or Microsoft!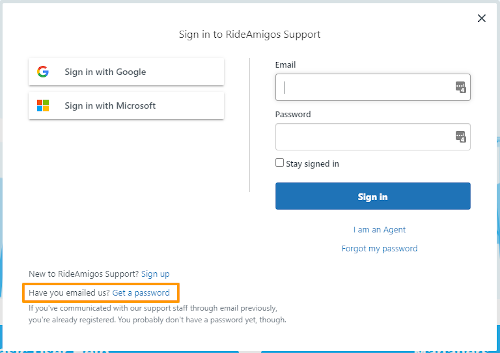 Once you're logged in, click on your name in the upper right and choose My Activities to see requests that you have submitted and other requests made by members of your organization (when applicable.)
Our Academy Webinars for RideAmigos customers and managers are available via the menu bar. Check out videos from past events or register for what's coming up next. Our monthly Office Hours series is a great way to stay up-to-date on what's new with our product and to learn how other organizations are using RideAmigos to run creative and impactful programs.