How Map Layers Work
The RideAmigos platform provides commuters with convenient access to a wealth of dynamic, customizable information through its trip planning and commuter dashboard tools. Map Layers are an incredibly easy way to make your trip planner even more useful. By adding multiple relevant contents to your organization's map, your organization can help meet the needs of your commuters.
Toggle layers on and off
Default which layers are to be visible
Include points of interest
Include bike lockers, bus stops, shuttle stops, bike racks, transit stops, transit centers, welcome centers, special buildings, guest parking, electrical vehicle charging stations, parking lots, pay lots, disabled parking, motorcycle parking, public safety offices, or anything else.
Integrate with API services like Zipcar locations or Bike Share systems.
Plan trips with one click, directly to and from these locations.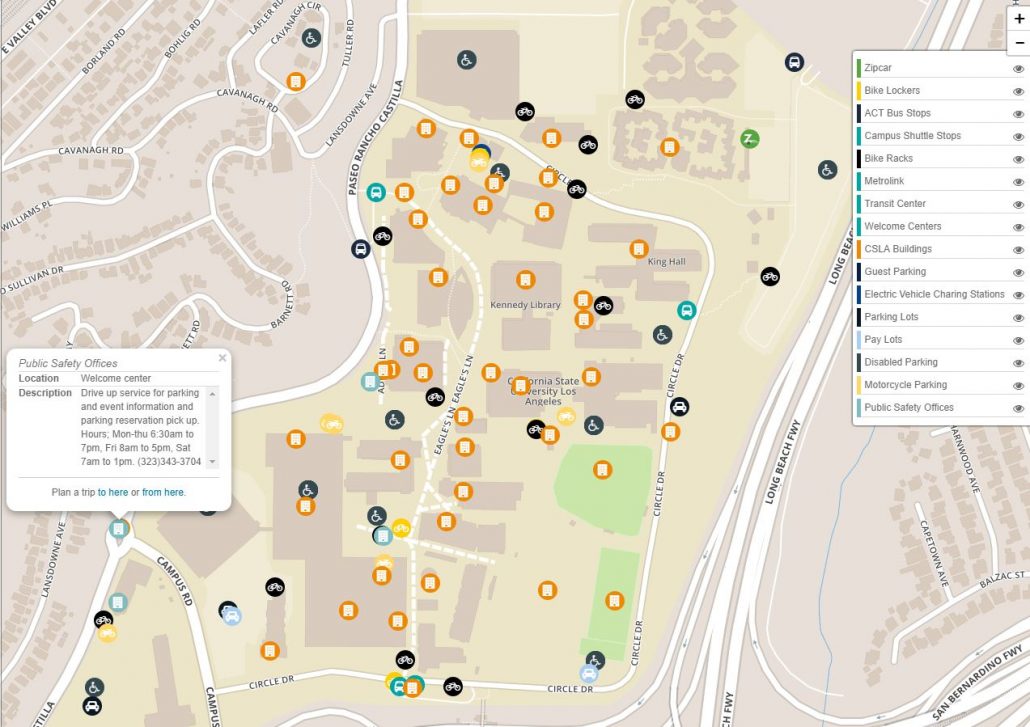 Map Layer Formats
Have custom map data you would like to have on the trip planner such as bike lockers, park and ride lots, etc? We can help! We can easily display data in the following formats:
Esri ArcGIS Feature layer

Geojson file

Shapefile or KML layer

Spreadsheet with the Location Name, Latitude, Longitude, and any additional desired info.