Commute Tracker requires an account with a regional, employer, or school-based commuter program in order to use the app.
For some users, your program's logo will be displayed in the Get Started connection screen. Just tap on the logo to connect to that site then enter your email to receive your PIN or to create an account.
If you already have an account with a commuter program you can connect to your account using a Connect PIN generated from your program's main website. Log in to your commuter site via the web and you'll find your PIN via the CommuteTracker widget on your user dashboard or the Connected Apps tab of your user profile: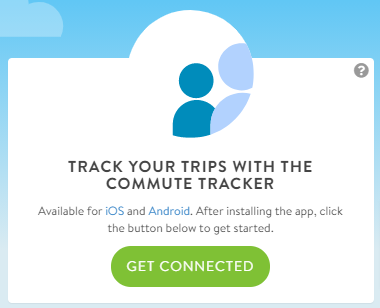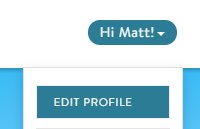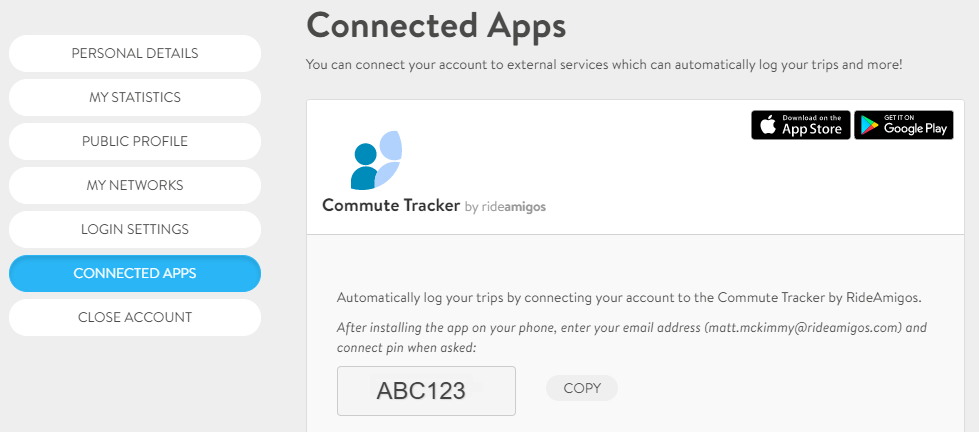 If you don't have an account and your program is publicly available, you can create an account using Commute Tracker and your PIN will be emailed to you.
For privacy and security reasons, some programs are hidden from the public and their logo is not visible on the connection screen. If you were directed to use the Commute Tracker app but you don't see your program's logo, create or log into your account on your program's associated website, retrieve your PIN, and enter it in the connection screen without selecting a logo. If you're confused about how to find your site, check your original email to find additional directions.
Your Connect PIN can be entered manually, or you can choose to have it emailed to you. Clicking on the link in the email will enter your PIN automatically.