A vanpool is a formal arrangement between 5 or more commuters to share the ride to work. Vanpools range in size from 5-15 people (from a 7-passenger minivan to a 15-passenger full-size van) and come complete with insurance, maintenance, and roadside assistance. The monthly cost of the vanpool, plus the cost of the fuel, is usually divided between all members of your vanpool, saving you money and keeping stress levels low.
How to Find a Match
Like finding a matching bike, walk, carpool, or transit route, you will first want to start at the Trip Planner. Enter your origin and destination in the trip planning widget and enter your search; alternatively, you can click the vanpool card in the My Commute widget to search using the locations of your saved commute.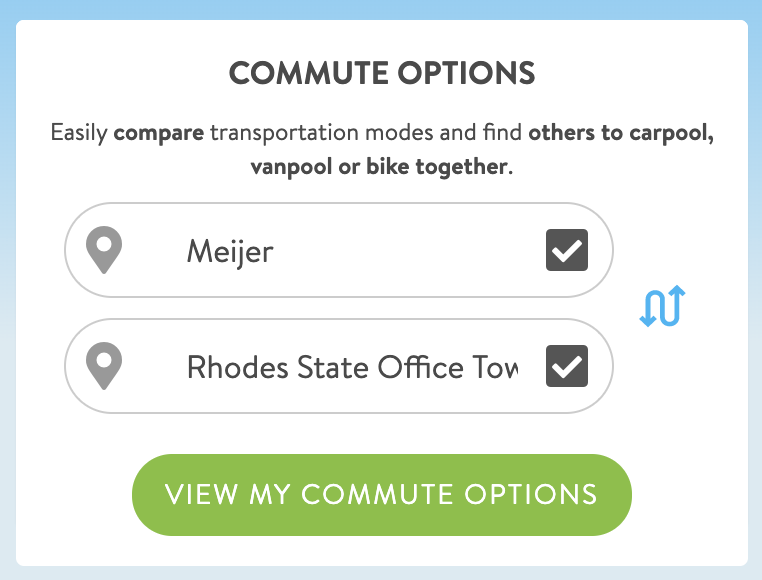 After you've reached your trip-search page, scroll down the modes section on the left side and click on "Vanpool". Any vanpools that match your trip will appear here. If you get a match, you can click on one of the results to expand its details, and send a message to the vanpool coordinator.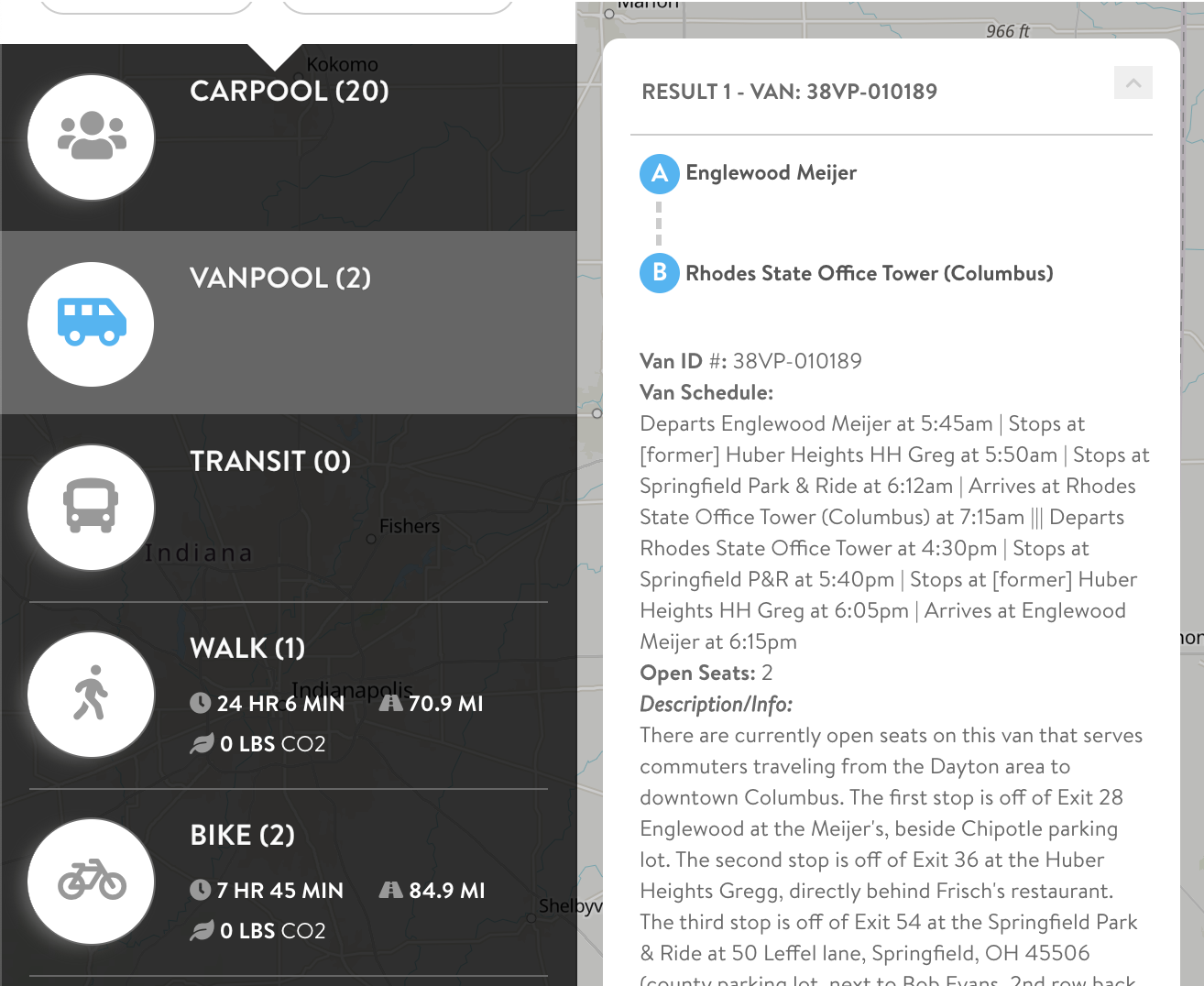 Troubleshooting
If you are having trouble finding a match, be sure to use a specific destination address. The matching algorithm looks for vanpool stops near your start and destination. By using a specific address, you assure that you are finding quality matches that will appeal to you and other members of the vanpool.
If there are no other vanpools that start where you live, there is a way to search for additional vanpools along your route. By changing your starting location – to a Park and Ride along your route, for example – you may be able to find other vanpool matches. We plan to eventually have vanpool matching based on the entire length of your commute, but until this comes online, we suggest changing your start location manually.