Creating formal carpool memberships with other users is required for programs run by some organizations. Read on to learn how you can invite other RideAmigos users from your organization to be an official member of your carpool.
Manage Your Carpool
To invite people to your carpool you'll need to first save your commute as a carpool. Once you've saved a commute, head to the My Commutes widget on your user dashboard.
Make sure the commute you want to manage is chosen in the drop-down menu:

Then click the Manage button on the My Carpool card:

This opens the Carpool Management screen: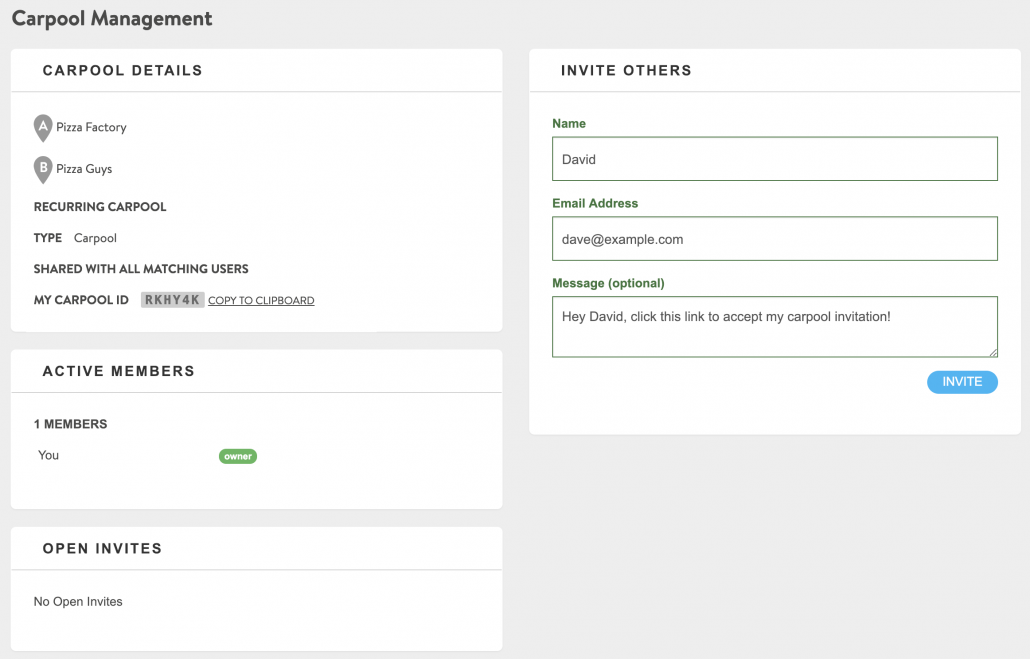 Inviting New Members
To invite someone to officially join your carpool, use the Invite Others form on the Carpool Management screen. Enter the invitee's name and email address. You can also customize the invite message.
After you click Invite, the other user will receive an email message with a link to join the carpool:

Once the invite is sent, it will appear in the Open Invites area on your Carpool Management screen. To cancel the invitation, click the X beside the invite.
Responding to an Invitation
If someone sends you an invite to become a member of their carpool, click on the button in their email (seen above) and you'll be taken to a page providing more details about the carpool you're joining: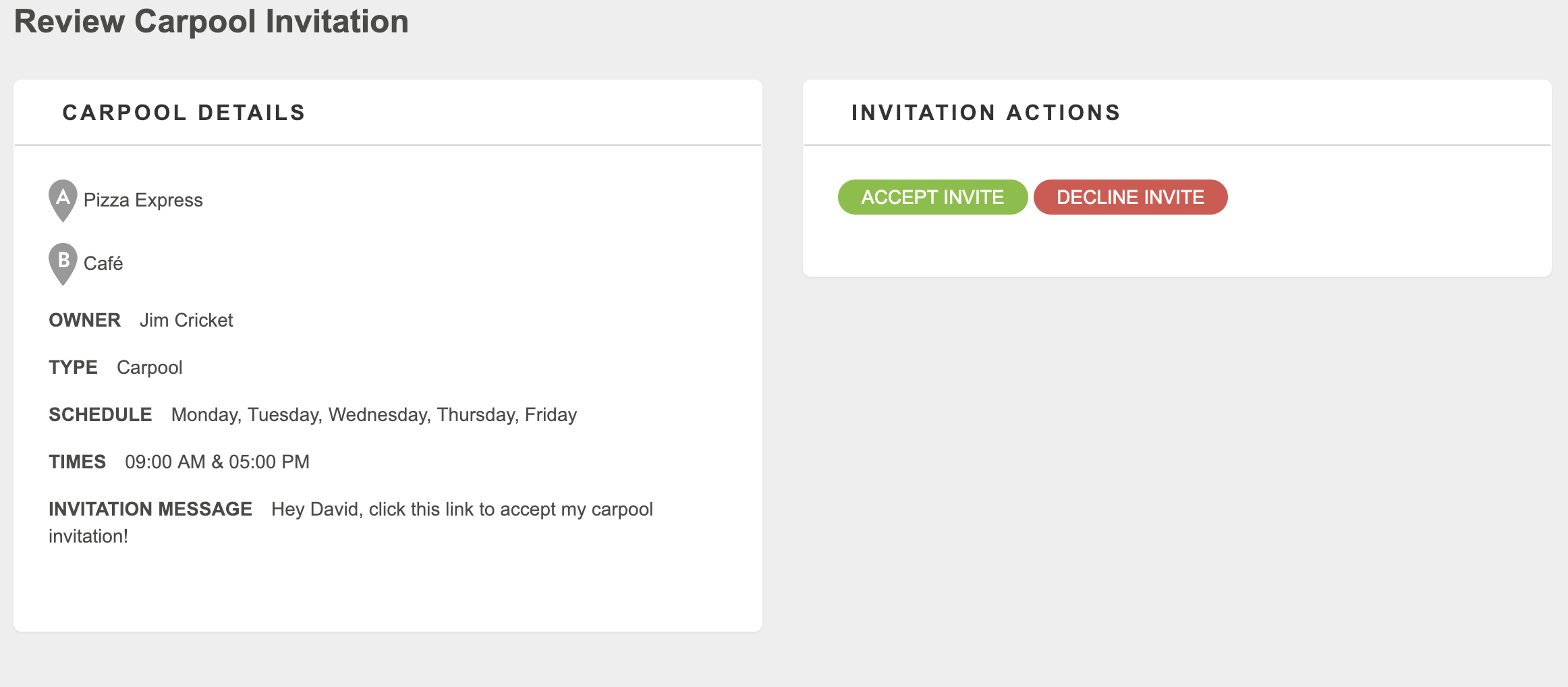 You can choose to accept or decline the invite. Should you choose to accept, you'll receive a confirmation message.
After joining a carpool, you can review the shared commute's details from the My Memberships drop-down menu on the bottom left of the My Commutes widget on your dashboard: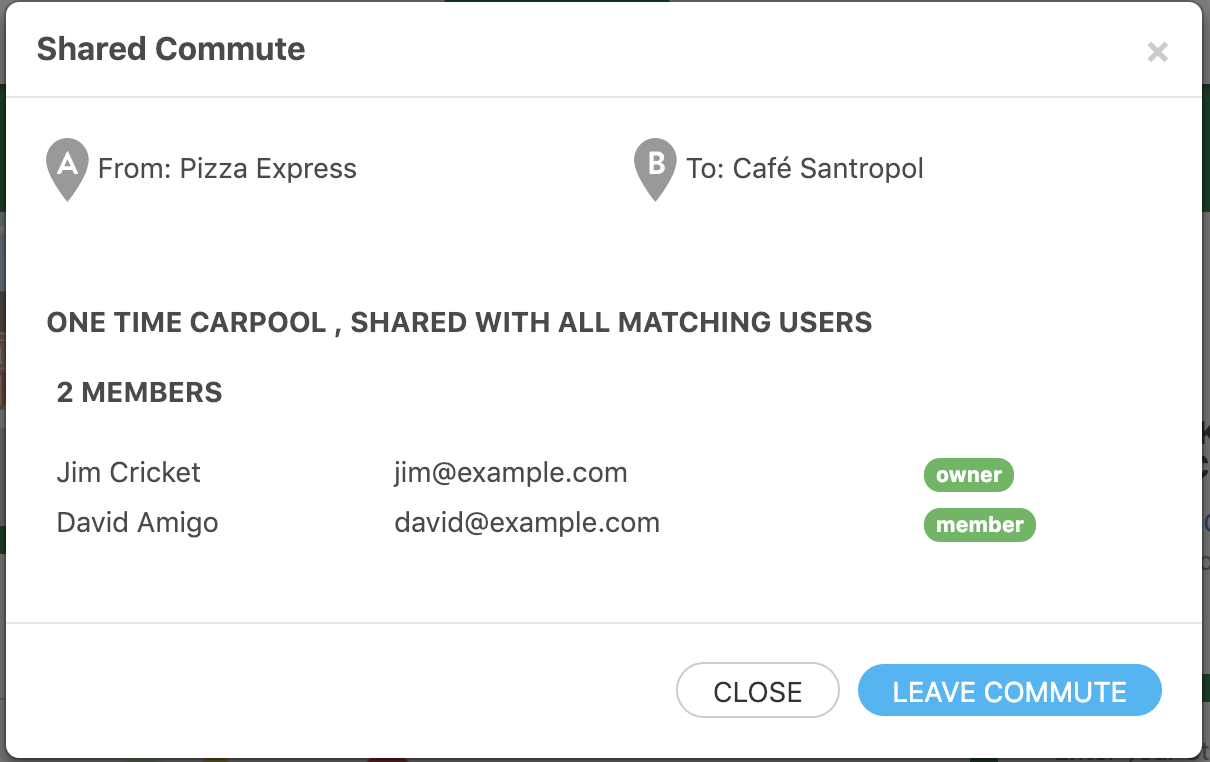 If you ever need to remove yourself from this carpool, just click Leave Commute.
Managing Members
If you are a carpool owner and someone has accepted your invitation, you will receive an email confirmation and your My Carpool card on the My Commute widget will update to indicate the number of members in your carpool.
You can view and edit your members by clicking Manage.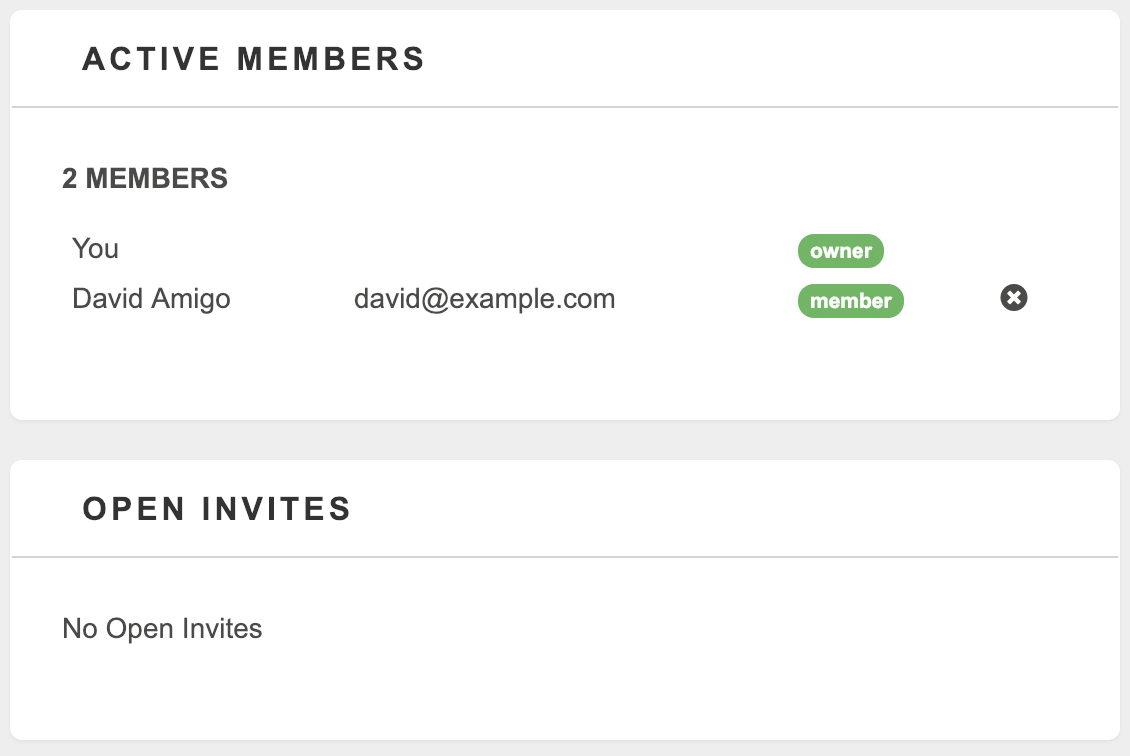 You can remove members from your carpool by clicking the X next to their name.
Carpool ID
Some organizations make use of your carpool's Carpool ID for things like carpool parking permits. Your Carpool ID can be found in the Carpool Details section of the Carpool Management screen. If your organization uses RideAmigos to issue printable carpool permits the link to do so will appear in the same area.